Double-Sided Door
Regular price
Sale price
$0.00 USD
Unit price
per
Sale
Sold out
Description/ Included/ Custom Disclaimer
The Single Flush Mount Door is available in 8.25" or 12" in depth. Below demonstrates in-swing and out-swing measurements for a 36" wide door. To see pass through space for a different width, please see our help section.
Door weights start at 80 lbs for 24" increases up to 135 lbs. with cabinets and lock systems.
Door will hold up to 300 lbs.
TOTAL WIDTH THE INSIDE DIMENSION OF JAMB IS THE SIZE LISTED ON YOUR DOOR OPTION IE: 30" DOOR IS 30" INSIDE TO INSIDE OF JAMB
3/4" VENEER ENGINEERED SOLID CORE MDF FOR SIDES, 3/4" DOUBLED FOR TOTAL THICKNESS OF 1 1/2" FOR TOP AND BOTTOM, SHELVES. 3/4" SOLID HARDWOOD FACE FRAMES (EXCLUDING PAINT GRADE)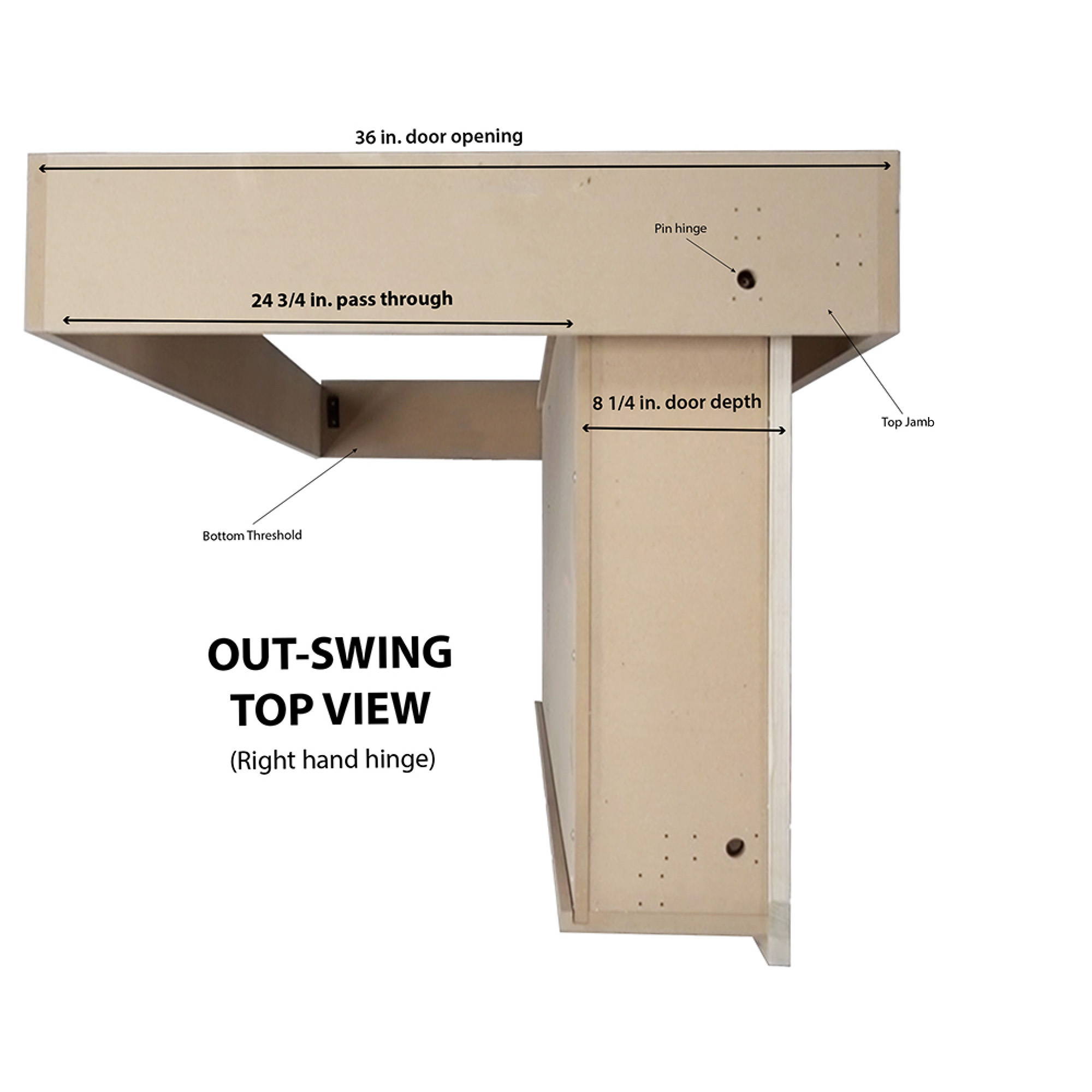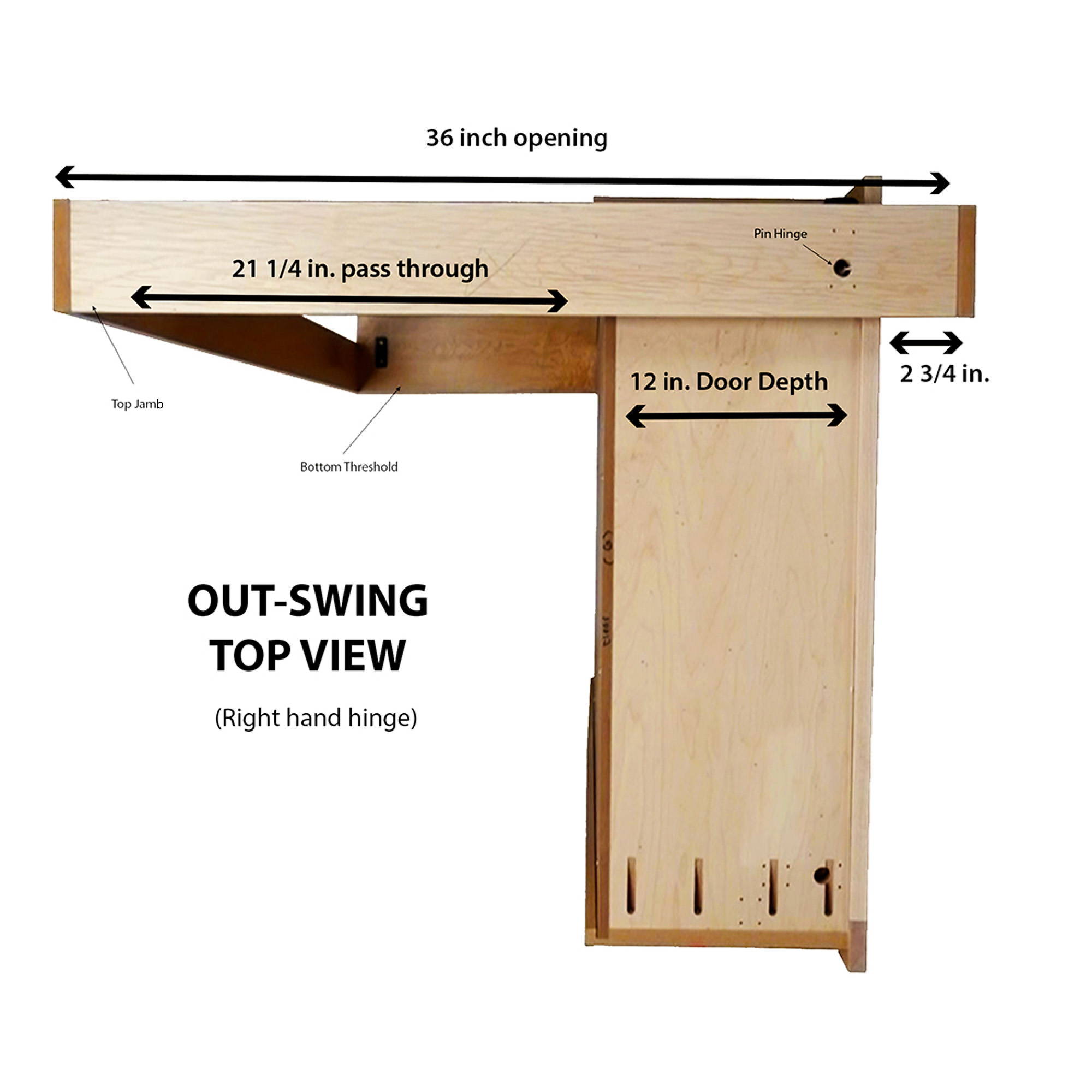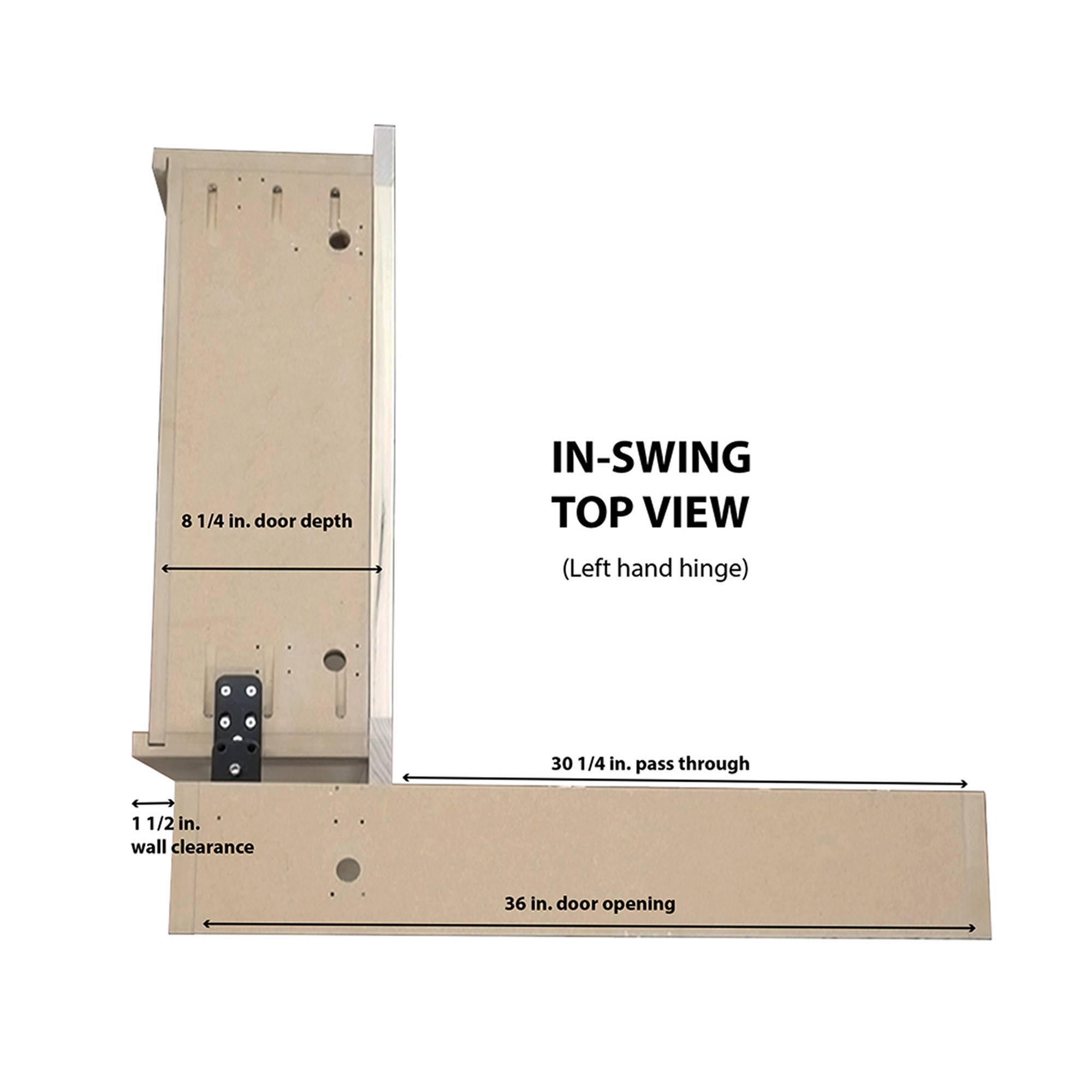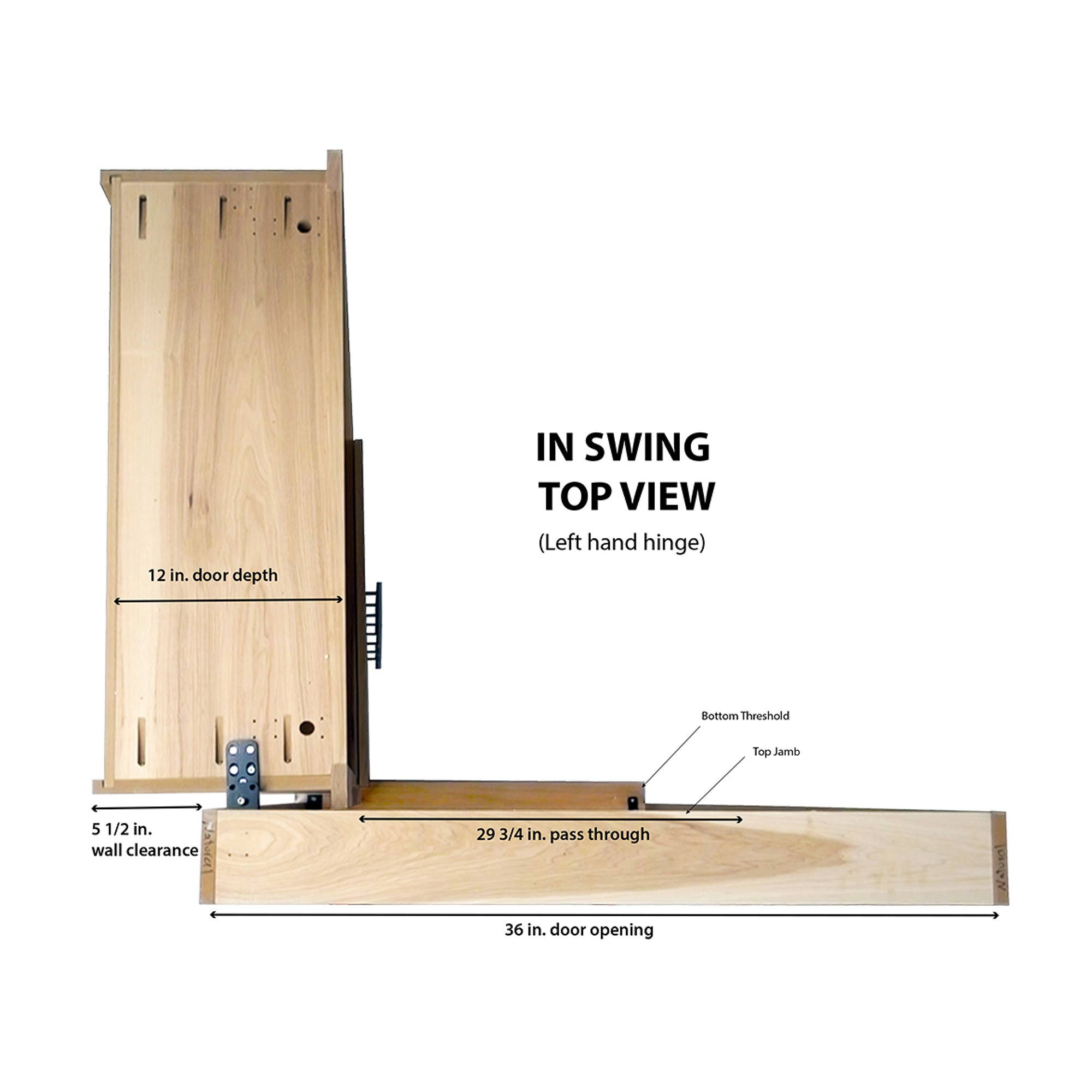 WHEN WILL I RECEIVE MY MURPHY DOOR?
LEAD TIMES
All Murphy Doors are made to order. Which means as soon as you confirm your purchase, your door is sent to our design department for review or custom drawings to be created.
Your door is then cut to perfection using our state of the art CNC machine.
With all of the pieces cut and pre-drilled your door is assembled by hand, paint is applied if necessary, and locks, cabinets, knobs, and add ons are securely installed.
Your door hinges are put in place, and your door is hung in the jamb. It is wrapped, packaged, and secured standing on a pallet to be shipped.
Lead and Rush times refer to time it takes to design and build your door.
STANDARD PRODUCTION LEAD TIMES*
 
Unfinished
Painted/Stained
Unassembled
1 Week
N/A
Assembled
1-2 Weeks
3-4 Weeks
Custom and Home Solutions
4-6 Weeks
*All lead times are an estimation in weeks (holidays excluded) and are not guaranteed.
Rush Order Options:
Option 1.  Rush unstained/ Unpainted Doors Completes Production in 1 week or less $300.00
Option 1.  Painted/Stained Doors Completes Production in Less than 2 weeks.   $300.00
Option 1. Custom Orders Completes Production in 3 weeks or less $300.00
Option 2.  Rush Unstained/Unpainted Doors Completes Production in less than 10 Days. $200.00
Option 2.  Rush Painted/Stained Doors leaves our warehouse in less than 3 weeks $200.00
Option 2.  Custom Orders Completes Production in less than 4 weeks $200.00
NO CANCELLATIONS ON RUSH ORDERS
SHIPPING
Shipping refers to the time it is picked up from our facility to the time it arrives by truck to your destination. Delivery is curbside, which means the door is unloaded and left by the curb.
The driver will not take your door inside your house.
You will have time to inspect your door before accepting. If there is concerning damage, you may refuse delivery. For further information on shipping, east coast shipping, and shipping outside the continental US see our help page.