About
From Kicking doors in, to building them for you!
We believe that every home should be given the chance to be your dream home. Our aim is to provide elegant and functional storage, while giving you a door to be proud of.
We recognize that a Murphy Door is a big investment, at a higher price than a regular 6 panel door. And we consider it a privilege when one of our doors is mounted in your wall. We want you to feel the same pride each time you open your Murphy Door that we feel when we build it.
We hope you find what you are looking for here at Murphy Door, enjoy your stay. We will do our best to provide you with what you need. Know that you are welcome back at any time, our door is always open.
-The Murphy Door Team
Disrupting a billion-dollar industry - Our Story
Disrupting a billion-dollar industry, hundreds if not thousands of years old, would've seemed an impossible dream for the small startup with a 20'x20' taped corner of someone else's warehouse. Besides that, what could be so disruptive about a door?
As one executive of a million-dollar door company once said, "A door's a door's a door…"
If only the Starbuck's barista would've known the coffee she was serving to the same two full time firemen everyday were all about the small WiFi code printed on the bottom of the receipt. A couple bucks for coffee was worth the investment for office space.
The goal was to create a hinge set that would allow anyone to build a hidden bookcase door in their home. Coffee, design plans, and prototypes in between multiple full-time fire jobs, family, and kids.
That was 2012.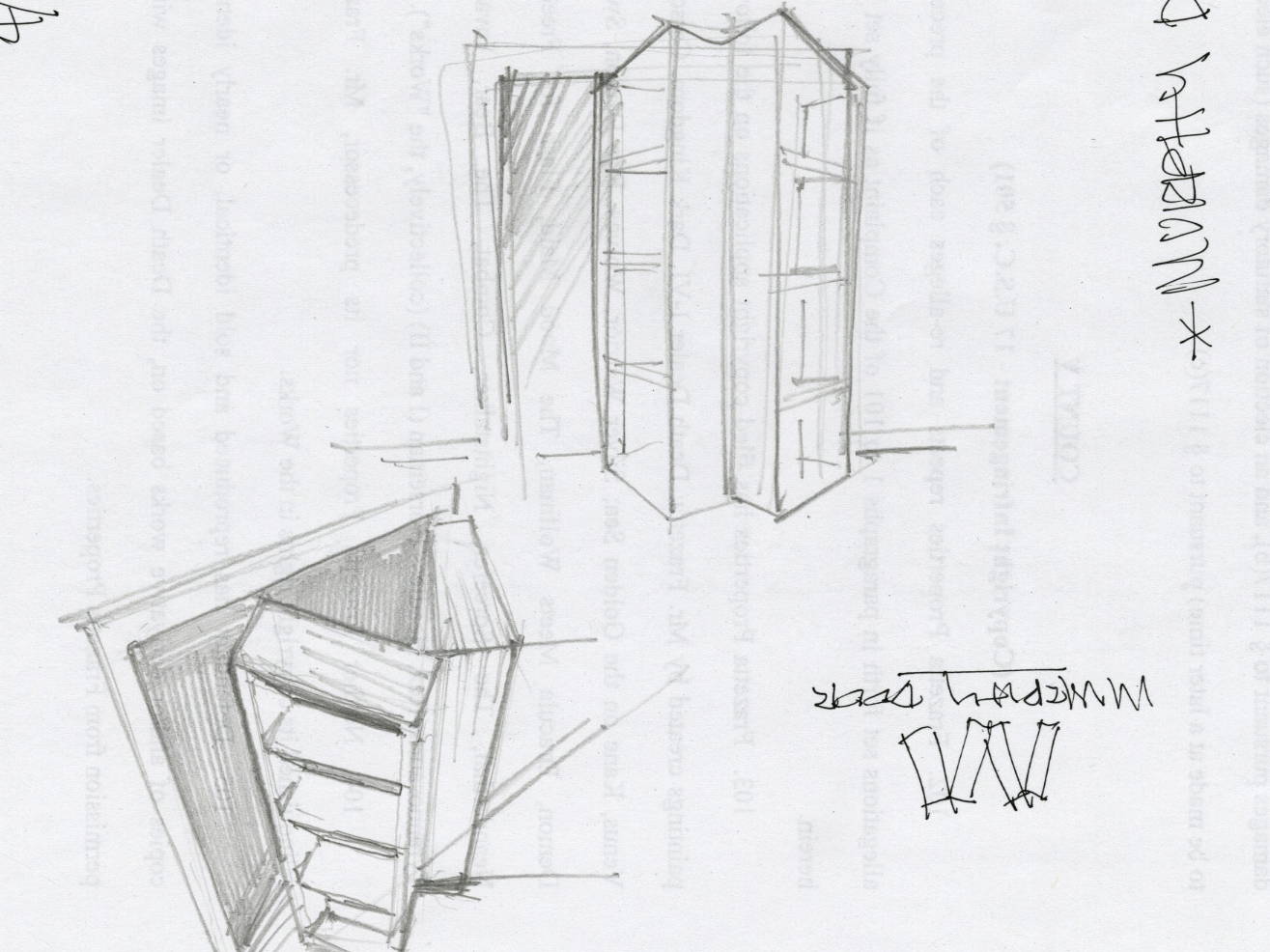 "Pivoting is not the end of the disruption process, but the beginning of the next leg your journey." – Jay Samit, Disrupt You!
You know what the problem is with a business that builds hinges for secret doors? No one has secret doors to put the hinges on.
Pivot number one.
Introducing "The Amazing Bi-Fold Hide-a-door!
An easy DIY project, no custom cutting, fits over any door space, and can hold over 300 lbs! Everyone wants a hidden/ secret bookcase door, there's a product to market.
Home and garden shows, IBS, National Hardware Show- if there were innovative home products, The Murphy Door was there with a functional door to operate for yourself. Even if you weren't in the market for hidden door, it was a thrill to touch and imagine a real-life Batcave in your own house. But even with the new found "wow factor" Murphy Door still hadn't quite discovered its real value.
"You are looking at it completely wrong..."
Thankfully the seeds of disruption are sewn in mysterious ways. This disruptive seed came from an Architectural Digest rep at the International Builder's Show and would fundamentally change everything.
"Beautiful idea" she remarked, "You totally missed the mark. You are looking at it completely wrong."
(Not something you want to hear at the biggest builder's show there is).
"Only 1% of the world needs an option for a panic room or a safe room... the other 99% of people need functional usable cabinets in their little condos, that can capture the wall space and have storage."
There goes sexy. Who wants to do boring storage when you can be creating secret hidden doors? Well, who wants to fundamentally change the interior door business? After all, a door's a door's a doo—well, not anymore.
Pivot number two.
"All businesses—no matter if they make dog food or software—don't sell products, they sell solutions." – Jay Samit Disrupt You!
We all need places to put stuff.
Shift in price point, design, and purpose, a new Murphy Door is born.
Don't have a need for a secret or hidden door? No problem.
Do you know what you do have? Stuff.
Know what you need more of? Places to put stuff.
Turns out you have space, you're just wasting it. It's been right there in your doorway the whole time.
"It is not incumbent on the world to conform to your vision of change. It is up to you to explain the future in terms that those living in the past and present can follow." – Jay Samit, Distrupt You!
Every home will have a Murphy Door...
From a 20'x20' taped warehouse corner to 48,000 feet of CNC manufacturing, assembly, painting, and building, Murphy Door is making an impact on the door industry. With over 25,000 doors sold in 5 years, with only 2 of those years full time as a company.
With doors available on HomeDepot.com, as well as a nationwide rollout of in store Home Depot Murphy Door displays, more and more people are realizing there's more to their doorway than meets the eye.
In fact, it was the head of sales for Home Depot Millwork that stated the vision perfectly.
"I have no question in my mind that at some point in the future, every home will have a Murphy Door. It's not if they will, it's if Murphy Door will be the one that does it. The function, the purpose, and the need is there for every house in the world to have it."- Lindsey Chason, Home Depot
Murphy Door aims to fulfill this daunting mission. When asked what their mission statement is, they had this to say:
Our motto "Be More," though technically not a mission statement, is a summation of what we aspire to here at Murphy Door; as a company, as individual employees, and the experience we strive to provide to customers. Push your limits, think outside the box, your capacity to be more is greater than you think. And yes, that even applies to a door.
Our culture is heavily influenced by our roots in the fire fighting and first responder life. Integrity, family, and being a team player are at the heart of Murphy Door.
Though not a "Family Business" in the traditional sense, open communication from top to bottom, bi-weekly lunch meetings with the entire company, and a team-oriented mindset all help create the Murphy Door Family.
Lunches
Every other Friday our entire company comes together for a lunch catered by a different department. Any meeting is better with some good food! Company announcements are made, concerns are discussed, and training and education take place.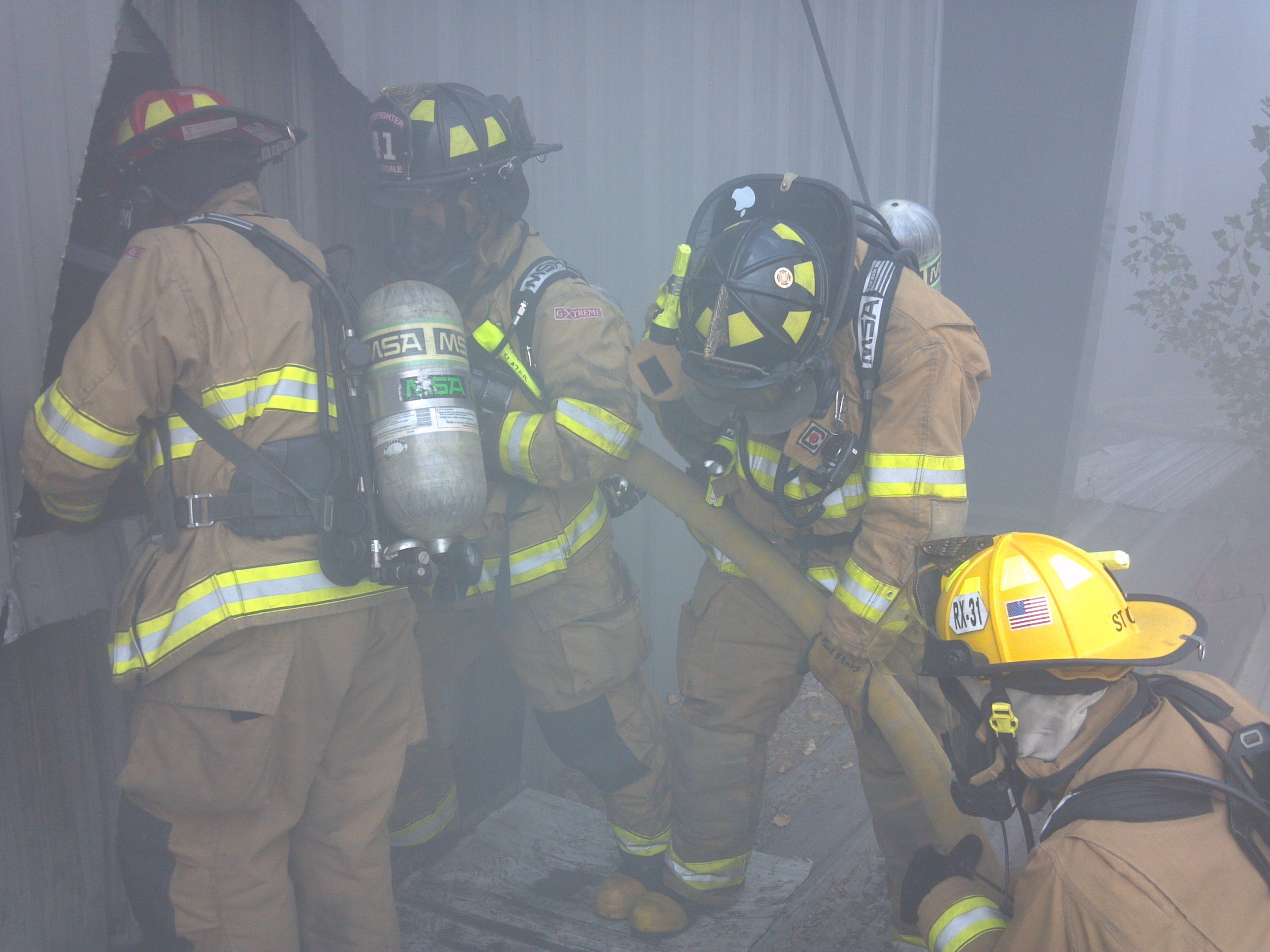 Bonus Program
Everyone at Murphy Door plays an important part in the success of the company, and that success is shared back to the employees through benefits offered, including profit sharing.
"We build the company from the inside out" says Jeremy Barker. Which is why not only are hitting department and individual goals required to earn a monthly bonus, but personal development is also a contributing factor.
Murphy Door offers financial education through Smart Dollar to help all employees create a savings, get out of debt, and plan for the future.
Be More.
When boiled down, the heart and purpose of Murphy Door is to "Be More." We start with our employees, empowering them with tools including personal education, tuition reimbursement, goals, and accountability. Then we reach out into the community, with a core team of career fire fighters and first responders, Murphy Door understands the importance of community involvement and duty to one's neighbors.